SIS Kelapa Gading: Learning Journey Trip to Japan
Written by Matilda Jusuf
Secondary 4 – Integrity, SIS Kelapa Gading  
After waiting for years for it to happen, my friends and I finally got the opportunity to go to Japan for our learning journey. I was very excited that I was able to travel with my friends. Looking back at the trip, I made a lot of good memories that I would remember and cherish forever.

Throughout the entire trip, I got to learn a lot more about Japanese culture. I have always found it interesting to learn about other country's culture, especially Japan's, so being able to experience it first hand was something I really enjoyed. Interacting with native Japanese people was really fun as well, even though it could sometimes be challenging because of the difference in language. The school exchange was another highlight of the trip. Being able to make new friends and have a glimpse into a high school student's life in a Japanese school was another thing I found to be enjoyable. The students there were very friendly and we were able to become friends really quickly. The difference on how things were in the Japanese high school compared to our school was eye opening as well.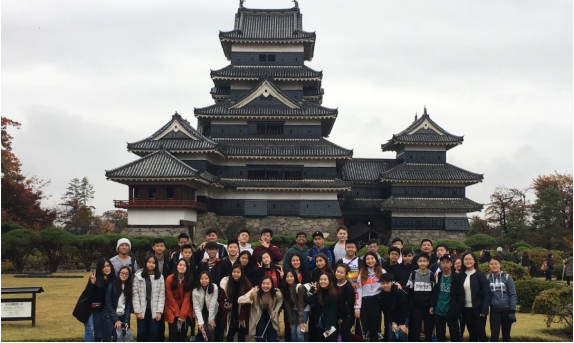 Everything was very structured and well organized. For example, they had different shoes for specific classrooms. I don't think I would ever survive in a Japanese high school with the number of rules they have and how structured they are. I was also able to pick up on a little Japanese during the trip.
For me, the homestay was probably my favorite part. My host families were all really kind and gave us a warm welcome into their homes. Other than the fact that they made really delicious food for us, I got to really experience Japanese lifestyle and culture. One of my host family taught us how to make sushi, played some Japanese board games and made origami with us, and even gave us yukata and
kimono to try on.

It was an amazing trip and I was pretty sad when it was over. It went by really quickly and I really hope I could go on another learning journey like this.