Four Reasons why International Competencies are Crucial
The Importance of an International Attitude in a Global Society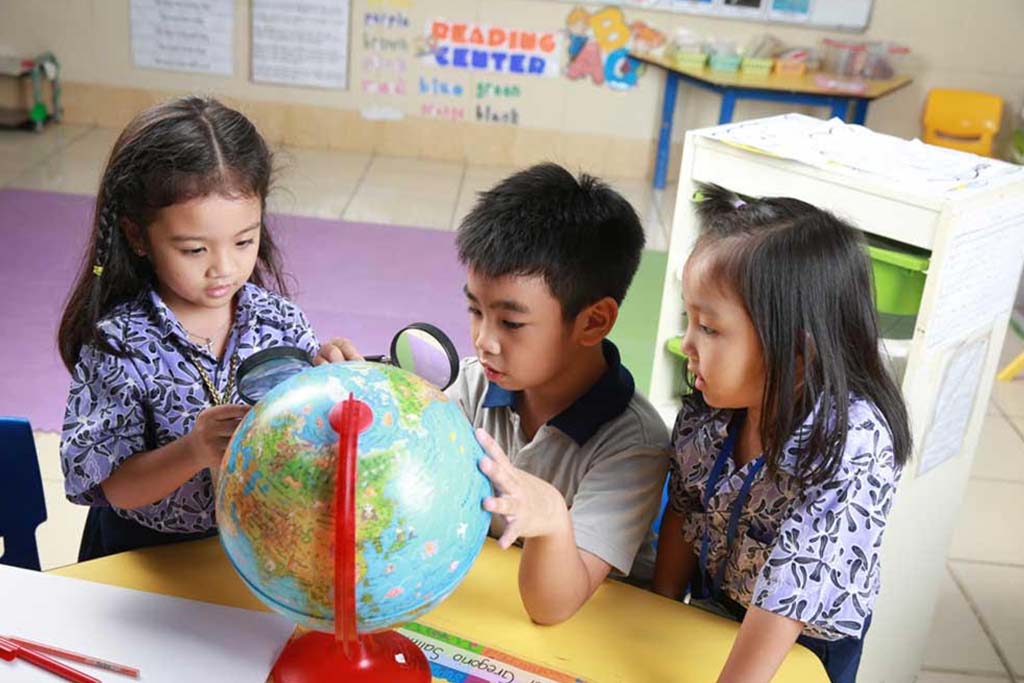 Students who attend an international school have a better chance of working in an internationally orientated company after they graduate. But which competencies are important for them to succeed in their future job? Intercultural skills, leadership and mastering foreign languages are some of the capabilities employers look for today. We've selected 4 reasons why having an international mindset is crucial.
Mobility and migration
Due to the rise of mobility and migration, we have way more contact with people from other countries than before. In the past few decades, international travel has exploded exponentially. Only two generations ago, it was quite rare to travel to a foreign country, let alone a different continent. Nowadays, the rise in global mobility makes migration easy. You can get anywhere you want in less than 24 hours, for a decent price.
International rules and procedures
A side effect of doing business in a global economy is the fact that you have to follow international rules and procedures. If you conduct business in another part of the world, you will have to know what the customs are in that particular area. European law differs from Asian or American law. There have been many examples of enterprises failing to follow international rules, with huge penalties as a result.
An international school prepares its students for this obstacle by teaching them how to do business in a global economy. International law may seem hard to understand, but a basic understanding of it is essential to grasp in the 21st century.
New technologies
The technological change that has happened over the last decade is mind-blowing. One hundred years ago, the first public radio broadcast was sent out into the world. Twenty-five years later, the first live television broadcast followed. Nowadays, technological disruption is happening so fast, we can barely keep track. Generation C is constantly connected, receiving information every second, from every corner of the world. This has simplified doing business in a global manner but also means you must now contend with an abundance of information. Receiving the right content at the right time is an essential skill for professionals these days.
Social problems exceed national borders
Social problems are no longer the problem of one nation. Climate change, gender inequality, animal rights, and poverty are only some of the problems society faces today. No longer can we deal with these issues within our own borders. We need to work together to face these problems head-on, now more than ever. To deal with this, international relationships and competencies are critical.
Creating and sharing of international knowledge is more important than ever. If you want to participate in the global economy today, you need to develop the proper skills for doing so. We might also add that, besides your professional life, your personal life will also play out on the global stage.
International schools prepare their students for this. By implementing foreign languages and international competence development in their curriculum, they make sure their alumni have the appropriate luggage for an international job.
Do you want to prepare your child for an international career? Register them now in Singapore International School!
1 Roser, M. (2017, April 24). Tourism. Retrieved March 10, 2020, from https://ourworldindata.org/tourism
2 Schechner, S. (2018, September 30). Facebook Faces Potential $1.63 Billion Fine in Europe Over Data Breach. Retrieved March 10, 2020, from https://www.wsj.com/articles/facebook-faces-potential-1-63-billion-fine-in-europe-over-data-breach-1538330906
3 Singapore International School. (2018, November 7). Register Now. Retrieved March 6, 2020, from https://sisschools.org/register-now
4 SIS Group of Schools. (2020, July 20). How to Teach Children the United Nations Sustainable Development Goals. Retrieved July 20, 2020, from https://sisschools.org/blog/2020/07/how-to-teach-children-the-united-nations-sustainable-development-goals/