Ten Reasons Modern Day Students Need Technology in the Classroom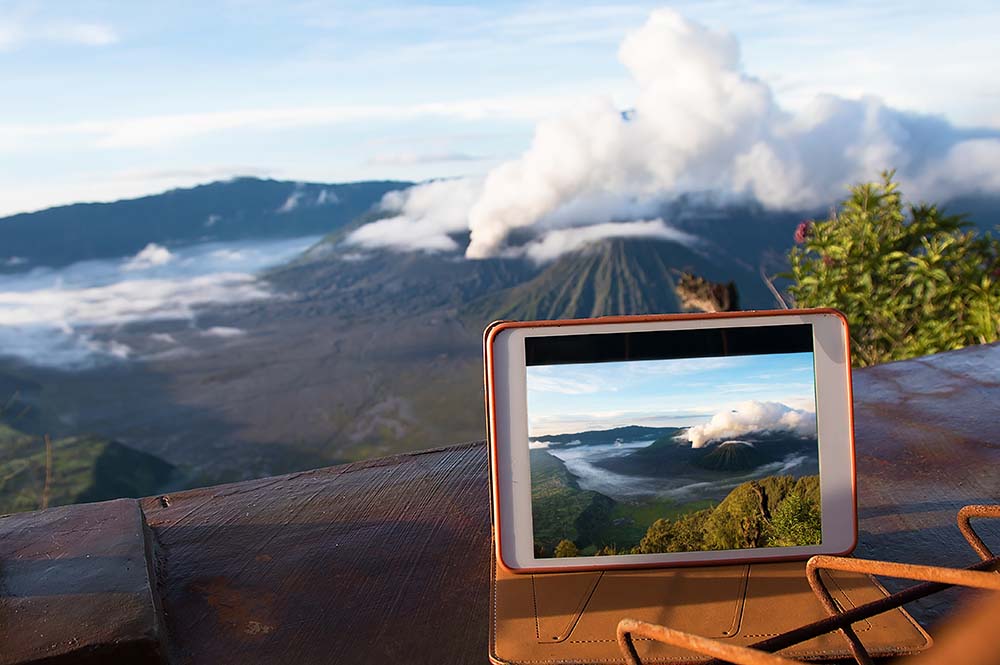 Technology is everywhere, it is entwined in almost every portion of our culture. It affects how we live, work, play, and most importantly learn. With mobile and other wireless devices becoming an increasing requirement across every industry today, it only makes sense that schools are also effectively deploying mobile technology in the classroom. Unlike SIS, for many schools, implementing the latest technology is a difficult strategy to navigate.
There are two main reasons for this:
Firstly, many schools are "on the fence" about the use of certain mobile devices; thinking they're more a burden than a strategic learning tool.
Secondly, an abundant number of schools want to deploy mobile devices but they are not capable of properly supporting the technology.
At SIS we have confidently made the decision to embrace technology in the classroom, we've put together a list of 10 reasons why it will benefit your children.
Ten Reasons Why Your Students NEED Technology in the Classroom
Prioritise Learning
If used correctly, mobile devices and the applications they support, will help teachers to prioritise learning by creating opportunities for better time management in the preparation of classes, delivering of the lessons and the marking, grading of a student's work. This in turn will offer teachers extended time to come up with even greater teaching strategies which will in turn benefit students in their future endeavours and careers.
Personalise Learning  
Integrating technology into the classroom is an effective way to connect with students of all learning styles. This helps educators to personalise learning inside and outside the classroom dependent on a certain student's needs. It also offers teachers the capabilities to better monitor the learning as well. Teachers can then study the data obtained, analyse and then create better learning opportunities for individual students.
Opportunity to Enhance Interaction
It provides students the opportunity to enhance the interaction with their classmates and instructors by encouraging collaboration. Collaboration is then possible inside the classroom and from the home. It also gives students the ability to connect with other students from other schools, other cities and other countries. Interaction at a national level or global enhances growth and open-mindedness.
Develop Student's Integrity
Using technology in the classroom gives teachers the opportunity to develop their student's integrity. It's one thing to use mobile devices, it's a completely other thing to know how to use them correctly and responsibly. This is extremely important for parents and teachers as we need our students to be doing the right thing, even when no one is watching. Classroom situations are more easily controlled than during study hall or time in one's own bedroom.
Persevering Through a Curriculum
Integrating technology in education helps students stay engaged. Most students today have been using mobile devices like tablets and smartphones to play and learn since they could crawl. So it only seems logical to align today's classrooms with the way that your students want and are used to learning. We cannot move backwards in time, instead we must embrace technology and get the very most out from it rather than unsuccessfully trying to stifle it, only to find learning deteriorate.
Innovation in Learning
Combining new tech with traditional classroom instruction is one example of how the introduction of new technology can enhance the learning experience and create new opportunities. Students need to build 21st century skills, which include Critical thinking – Creativity – Collaboration. – Communication – Information literacy – Media literacy – Technology literacy – Flexibility and an Entrepreneurial mindset which will positively affect our world. Speaking about opportunities, SIS is now using BridgeU software to better assist junior college students with university placements and career direction.
Access to Vast Information
When mobile technology is readily available and performing correctly in the classroom, students are able to access the most up-to-date information quicker and easier than ever before. At SIS Semarang we are extremely fortunate to have strong infrastructure in place for E learning. Equipped with a modern IT lab, school laptops for every teacher, overhead projectors in every classroom and quick and reliable Wifi, we can offer contemporary learning to all.
More Active Learning
The traditional passive learning model is broken. Educators have been talking about active learning for a very long time, the definition has certainly changed over the years, evolving as technology does the same. The days of a teacher merely standing at the front of the class and lecturing have since passed. Analysis suggests that students must do more than just listen, they must read, write, discuss, or be engaged in solving problems. Most importantly, to be actively involved, students must engage in such higher-order thinking tasks as analysis, synthesis, and evaluation. With technology in the classroom the teacher becomes the encourager, adviser, and coach from inside the classroom and from afar.
Integrity and Respect
Technology helps students to become more responsible. Owning your own device or borrowing the school's devices gives students the opportunity to improve their decision making skills as well as taking ownership of a valuable (and often times expensive) device. Again, this needs to be complemented by proper digital integrity learning to see the best results.
Transforms the Learning Experience
Technology transforms the learning experience. Students have access to an incredible amount of new opportunities and information, all at their fingertips. From learning how to code to learning how to better collaborate across teams and with their teachers. Technology empowers students to be more creative and be more connected. New tech has super-charged how we learn and how we teach today.
No matter if one has the opportunity to have technology readily available in their school or not, we do realise that the benefits of active learning over passive learning is substantial. So no matter what a school's or teacher's circumstances are, active teaching and learning should be prevalent.
It is said that;
Learners retain only 5% of what they learn from lecture. (All that waste!)

10% of what they learn from reading. (A little better.)

20% of what they learn from audio-visual.

30% of what they learn from a demonstration.

50% of what they learn from engaging in a group discussion.

75% of what they learn when they practice what they learned.

90% of what they learn when they themselves take in all of the above and become a teacher of themselves.
There is no one way to teach or to learn and there are many theories all moving in separate directions but as educators we should involve technology the best we can and ensure that we are open-minded to the listed percentages above.
Do you know someone with school-aged children looking for a high quality education in Indonesia? Please let them know they can book a personal tour of any of our campuses automatically through our website: https://sisschools.org/book-tour/