The Importance of Building Character in Future Leaders: Making Sure They Are Ready To Lead
Written by Alvin Hew
SIS Group of Schools, Board Director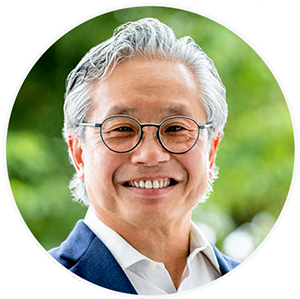 Children are the future and the future needs leaders. Good leadership relies heavily on a balance of elevated awareness and decisiveness. Without a grounded understanding of themselves and a solid moral compass to guide them, many leaders succeed at being aware and decisive but do not succeed. Having mental and moral qualities is what character is all about.
The New York Times columnist, David Brooks, in his book The Road To Character,1 lays out a series of legendary individuals: from Augustine to Dwight D. Eisenhower. These case studies focus on the amazing level of humility and depth of character among this selection of storied leaders and great thinkers. Each and every chapter is a lesson in how important character was in the lives of important leaders – especially when they are tested. Being challenged by life is a very real part of every person's experience. As much as we want to shut out the thought, challenge and adversity will be faced by our children, too. So how to prepare them effectively?
The challenge is to prepare the youth of today – the leaders of tomorrow – to be courageous, open, compassionate, empathetic to people and also resilient for an uncertain future. This doesn't mean abandoning the STEAM subjects or academic excellence. It means considering the growing importance of additional skills. The 4th Industrial Revolution, "Industrial Revolution 4.0", is a time of great change and although many assume that technology and related software skills will be in great demand (and they are already), that's only part of the story.
According to the WEF 2018 Jobs Report2 The skills rising in priority and demand going into 2021 are exactly those most "human" ones:
Analytical Thinking
Cooperation
Collaboration
Emotional intelligence
Communication
Why these non-technical "soft" skills? Because as our societies become more and more integrated, the world's playing field has become more accessible – and more competitive. To be a successful leader in the world of tomorrow your child will need to be someone who is socially-aware and they must also consciously continue to develop their character. It's never been more important to aim to excel academically. But with no standardised subject called "Character Development" schools are responsible for pulling their weight by creating a safe learning space and fostering opportunities for creativity, collaboration and empathy in the school community – and actively guiding this process. While there is evidence that exposure to a diverse mix of cultures3   and international travel4 can accelerate a child's awareness and understanding of the world, there's no shortcut on the road to character. As David Brooks and many other astute writers throughout the ages have pointed out, it is often the challenges we face in life that define us.
Character building for children happens at home and all throughout their school experience. Good schools all have character development as part of its program. At SIS Group of Schools we actively mentor, stimulate, provoke and engage our students in a holistic nurturing environment. We aim to inculcate in our students the values of Respect, Integrity, Perseverance, Innovation and Collaboration. We are fully aware of our responsibility in helping your child develop their character. Make sure your child's school takes character development seriously and in a way that compliments your efforts at home. The world of the future depends on the leaders of tomorrow. Let's equip those leaders with everything they need for success.
If you or a friend are looking at schools in Jakarta, Medan, Cilegong, Palembang or Semarang please stop in for a personal tour of one of our seven campuses.
---
1Brooks, David. (2015). The Road to Character, Random House.
2The Future Of Jobs Report 2018. (2018) World Economic Forum Insight Report. Retrieved from: http://www3.weforum.org/docs/WEF_Future_of_Jobs_2018.pdf
3How racially diverse schools and classrooms can benefit all students. (February 9, 2016) The Century Foundation. Retrieved from: https://tcf.org/content/report/how-racially-diverse-schools-and-classrooms-can-benefit-all-students/
4The science behind how holidays make your child happier – and smarter. (February 1, 2017) The Telegraph. Retrieved from: https://www.telegraph.co.uk/travel/family-holidays/the-science-behind-how-holidays-make-your-child-happier-and-smarter/