Tapping Into The Future Of VR – Today
Written by Kavita Jaisi
SIS Group of Schools, Director of Academics & Curriculum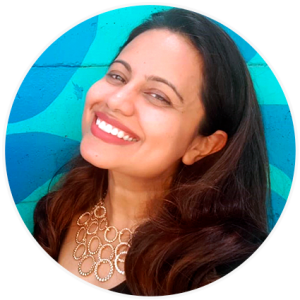 Why VR should be used to support teaching and learning
I hear and I forget.
I see and I remember.
I do and I understand.
– Confucius
The current COVID19 pandemic has pushed schools into a massive learning curve. We witnessed the incredible resilience of the human spirit, the adaptability of our community and the great potential offered by technology in shaping teaching and learning. A positive outcome is when we witnessed the most non-tech savvy teacher talk about their favourite app that they use to drive students' engagement in her virtual classroom.
Despite a great online learning programme at SIS, the looming chagrin has been the challenge around how to help students form social connections in the classroom. Social development is particularly important to children in late childhood and adolescence. In a normal environment, children of this age usually learn to form more complex relationships beyond just proximity and play. This is formed in a face-to-face setting, often in school. For children to not miss out on this important social milestone, schools must seek to provide an avenue for peer-group interactions to take place despite the social distancing. 
This is what makes Virtual Reality (VR) superior.
We have known for centuries that people learn best by doing. It is engaging, relevant and thus drives deeper understanding and knowledge retention in learners.  VR offers a new level of "doing". For decades, VR has been used in education to train the likes of astronauts and pilots. It offers a multi-sensory learning experience to its users. A study by PwC (2020)1 revealed that VR users reported 4 times more emotional engagement to learning content compared to regular e-learning. At SIS, we have created the SIS Moonbase on AltspaceVR that is a "gathering" space designed to exactly replicate the surface of the moon. It serves as a pseudo- school space that allows richer student interactions in a safe virtual environment. We know that this is a solution to the peer-group interactions that students clearly learn online.
As a forward-thinking school, we will not do justice to our community if we simply respond with a spirit of recuperation and return to the status quo when the pandemic is over. At SIS we take our vision seriously and will continue to look for ways to inspire our learners towards greater heights. We are convinced that we made the right choice with VR.
1 PwC. (2020). Emerging Technology: How virtual reality is redefining soft skills training. Retrieved from https://www.pwc.com/us/en/tech-effect/emerging-tech/virtual-reality-study.html