SIS Group Wins Best International Educational Institution South East Asia
2021 Capital Finance International Award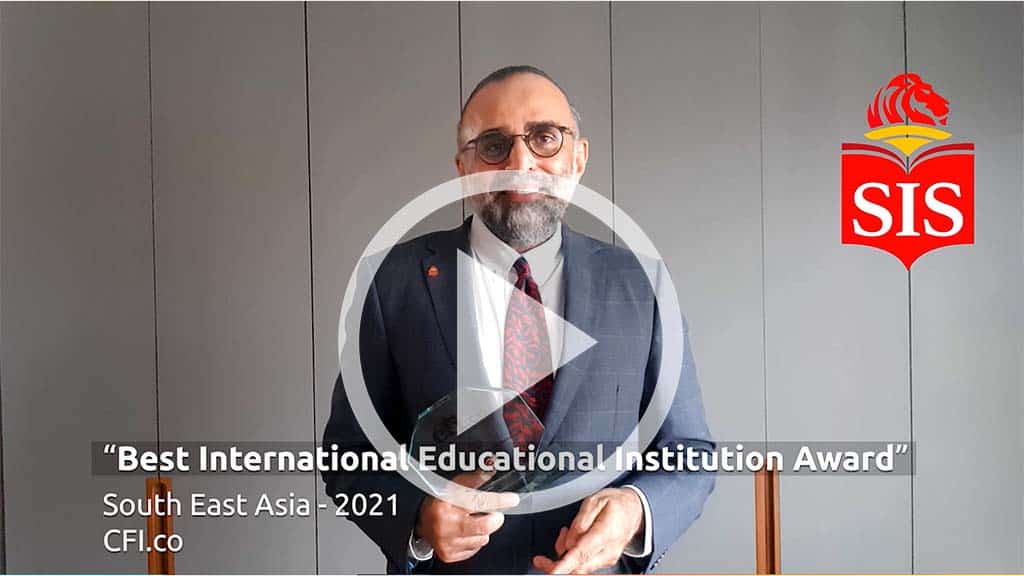 Everyone at SIS should be proud of the Best International Education Institution Award for the South East Asia region 2021. Capital Finance rarely presents awards to educational institutions and SIS Group finds itself in rare company with other esteemed schools like York University in Canada.
Above and beyond excellent academic achievements, the judging panel noted that the SIS Group of Schools also focuses on 21st century skills like Perseverance, Analytical Thinking, Collaboration and Entrepreneurism. SIS students have moved on to top universities in the region and other parts of the world.
About CFI.co:
CFI.co, a print journal and online resource reporting on business, economics and finance, recognises that the traditional distinction between emerging and developed markets is now far less meaningful as world economies converge. Headquartered in London, the world's most multicultural city, CFI.co brings you coverage and analysis of the drivers behind change. Combining the views of leading multilateral and national organisations with thought leadership from some of the world's top minds – our dedicated editorial team ensure that readers better understand the forces influencing and reshaping the global economy.
Award Announcement:
https://cfi.co/awards/asia-pacific/2021/sis-group-of-schools-best-international-educational-institution-south-east-asia-2021/
Corporate Leaders:
https://cfi.co/menu/corporate/2021/03/sis-group-founder-and-chairman-jaspal-sidhu-making-quality-education-affordable/